Welcome Back, Readers!
On this go around I had the feeling for some good old Nostalgia. I thought back to the days of Rocko's Modern Life and Doube Dare. The days of Nick Arcade. Yes! That's right one of the greatest game shows in the 90's.

Remember when life was simpler and the most complicated thing you had to worry about was finding out who the Video Game Wizard of the day was on Nick Arcade? If you're looking for a dose of nostalgia, then look no further. Let's take a look back at the classic game show and its unique blend of video game trivia and interactive virtual reality.
The Game Of Games
Nick Arcade was an American game show that aired from 1992 to 1993. It was produced by Nickelodeon and featured two teams of contestants competing in two initial trivia rounds. The winner of each round advanced to the "Video Zone," where they would compete against a virtual "Video Game Wizard" of the day. In this zone, players were surrounded by four giant video screens with computer-animated characters interacting with them as they attempted to solve puzzles and complete missions before time ran out.
The show also featured an iconic voiceover from popular actor Don LaFontaine, who would announce, "It's time for Nick Arcade!" at the beginning of each episode.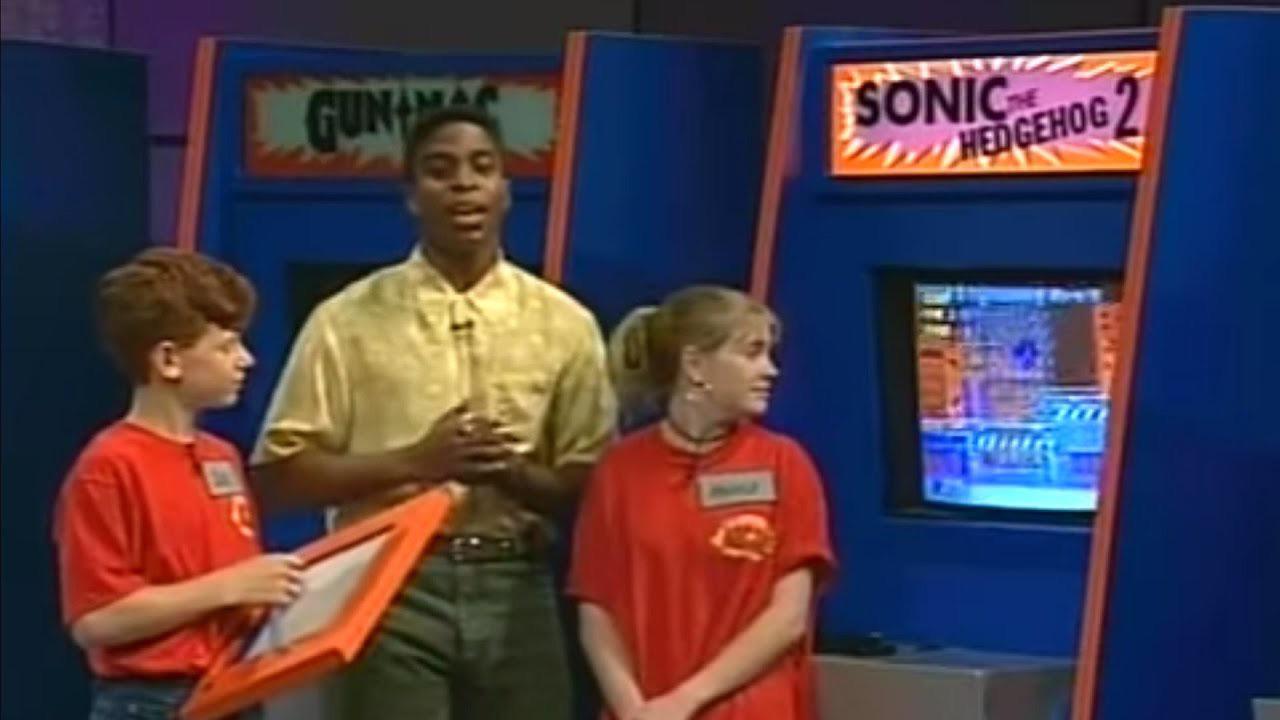 Nick Arcade ended after two seasons but it left an indelible mark on viewers who caught it during its original run or its encore presentation later in 1997. While the show may be gone, its spirit lives on in countless other shows that have emulated its format in some way or another over the years.
Phil Moore, The Host Of Host
Phil Moore was the host of the show, cracking jokes, and references and wearing the occasional get-up to the delight of viewers. In an amazing episode, he even wore the visor worn by Levar Burton's character in Star Trek.
Nick Arcade quickly became one of Nickelodeon's most popular game shows for kids. The show was wildly successful due largely to Phil Moore's charisma and enthusiasm as host. He ensured every episode was fun and exciting for viewers and contestants alike. His laid-back demeanor also allowed him to connect with kids personally, making them feel more comfortable participating on the show.

A Fond Remembrance
Nick Arcade is fondly remembered as an entertaining example of how video games could be incorporated into television programming in an engaging way. Its genius lay in combining video game trivia with interactive virtual reality elements that allowed viewers to feel like they were part of the action even if they weren't actually playing along themselves. Whether you're watching older episodes today or simply reminiscing about your favorite moments from back in the day, there's no denying that Nick Arcade remains one of Nickelodeon's all-time greatest game shows!