Have you ever wanted to play a first-person shooter game that is both unique and fun? Then look no further than High on Life, a science fiction game created by Justin Roiland and developed by Squanch Games. High on Life features talking guns, action-adventure elements, Metroidvania elements, and more! Let's take a look at what makes this game so special.
A Science Fiction World with Talking Guns
High on Life is set in a science fiction world where players must battle their way through enemies using two talking guns. The weapons are an amalgamation of different guns such as pistols, shotguns, assault rifles, sniper rifles, and more. With each weapon comes its own unique set of abilities and effects which allows for a variety of strategies when it comes to taking down enemies.
The game also features various levels that are filled with hidden secrets and puzzles to discover. As you progress through the levels you will come across new items that can be used to your advantage or even open up new areas to explore. All of these elements combined give the player an experience that is truly unique and engaging.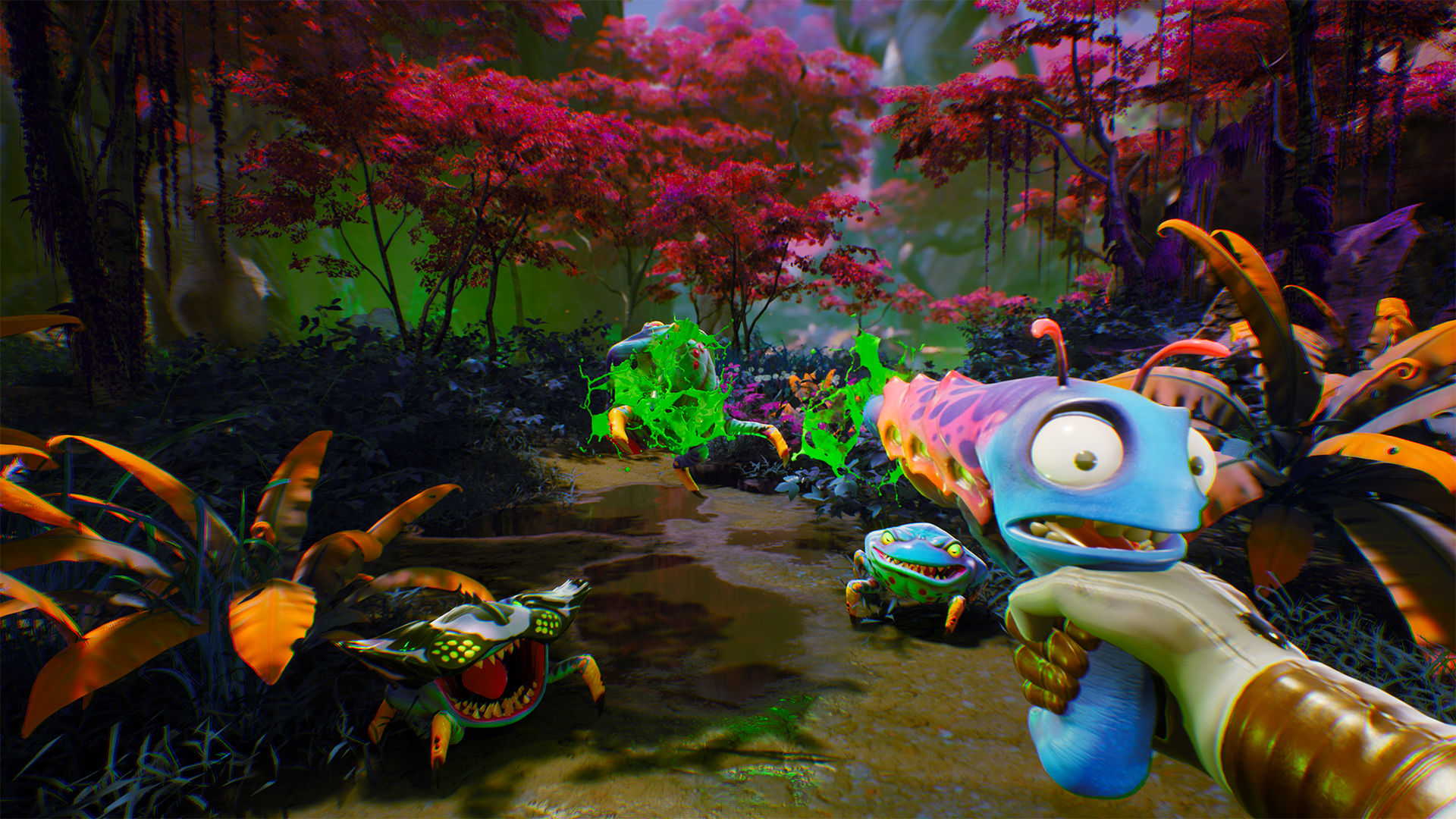 Action-Adventure & Metroidvania Elements
In addition to being a first-person shooter game, High on Life also has action-adventure elements as well as Metroidvania elements. These two genres work together nicely in order to create an experience that is both exciting and rewarding for the player. The action-adventure element allows players to explore the world around them while searching for secrets and completing objectives while the Metroidvania element gives players the ability to upgrade their weapons in order to make them even more powerful against enemies. With these two genres combined together into one package it creates an experience unlike any other first-person shooter game out there today!
Conclusion
High on Life is a one-of-a kind first-person shooter game that combines both action-adventure elements with Metroidvania elements into one amazing package. It features talking guns, hidden secrets, puzzles, upgrades, and more! This game was created by Justin Roiland and developed by Squanch Games; making it an excellent choice for those who are looking for something unique yet fun! So if you're looking for something new or just want something exciting to play check out High on Life! You won't be disappointed!