Weclome Back, Readers!
We are back, and one of my favorite Superman cartoons has finally arrived on Blu-ray & VOD.
The Man Of Steel Returns
The Man of Steel is back and ready to soar across your TV screens in stunning HD. Warner Bros. Discovery has remastered Max Fleischer's iconic animated Superman short film series and will release them digitally on HD and Blu-ray next month. As if the classic Superman cartoons aren't cool enough, the collection also comes with some awesome bonus features. Now you can relive the classic adventures of Superman like never before!
The Collection
The Collection: Max Fleischer's Superman 1941-1943 collects all 17 of the cartoonist's iconic Superman shorts, which were remastered from the film's original 35mm source elements. All 17 episodes will be included in this collection, from 'Superman' (1941) to 'Japoteurs' (1942) and 'Electric Earthquake' (1942). This will surely be a must-have for any true fan of Superman or classic animation!
Features And Bonuses
Alongside the 17 films, a few bonus features are also set to be added to the collection. These include three featurettes which each examine either the creation of Fleischer's series or a look back at Superman and the many characters he introduced during that time period. You'll get behind-the-scenes looks at how these cartoons were made, as well as archival interviews with some of those who worked on them. There's even a featurette that examines how superheroes have been portrayed in animation since then!
It's A Bird, A Plane. It's Amazing Visuals
Of course, one can't underestimate just how amazing it will look when viewing these classic cartoons in high definition! The Blu-ray release will surely provide an incredible visual experience – allowing you to see every detail in its full glory for the first time ever! It's no wonder this release is so highly anticipated by fans and animation aficionados alike.
The short Superman cartoons were a visual success when they were first released, and to my knowledge, no cartoon has ever looked this good or strongly animated. I sometimes look upon these shorts and find it hard to believe it was made so long ago. I mean, wow.
The Last Son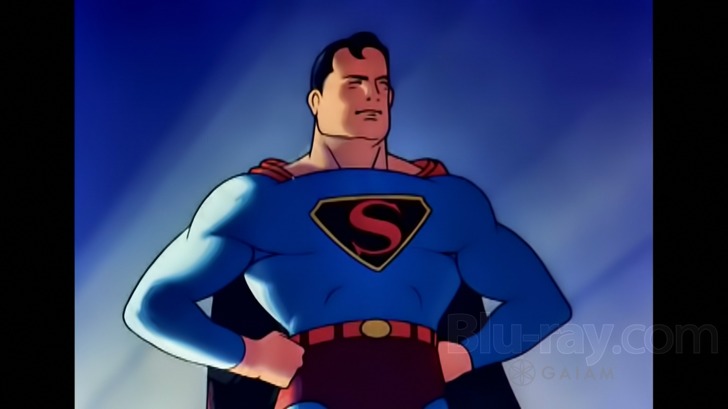 Max Fleischer's Superman 1941-1943 is sure to be an amazing addition to any household library – especially for those who love superheroes and classic animation! With remastered visuals and insightful bonus features, this release will make fans feel like they've gone back in time to experience these classic adventures all over again – only this time with crystal clear visuals! Whether you're a long-time fan or just getting into comic books now, this is definitely one release you won't want to miss out on when it hits stores next month on May 16th! So get ready for takeoff – because you're about to fly with Max Fleischer's beloved superhero cartoon series like never before!