Disney fans, get ready for an experience unlike any other. Tron light cycle run is finally open at Magic Kingdom Orlando, and it will be an unforgettable journey. Based on the Disney sci-fi film TRON: Legacy, this high-stakes race across a world of no horizons will have you screaming with excitement (or fear!) as you zoom around between virtual walls lined with neon lights. Keep reading to find out more about this thrilling ride!
To The Sounds Of Daft Punk
Once you've gotten strapped into your light cycle—yes, you become part of the ride—the intensity begins. As your light cycle accelerates, so does your heart rate as you maneuver around sharp turns and along a seemingly never-ending track of bright colors and shapes that appear to move past you in a blur. You'll reach up to 60 mph speeds while feeling as if you're defying gravity as you fly through tunnels.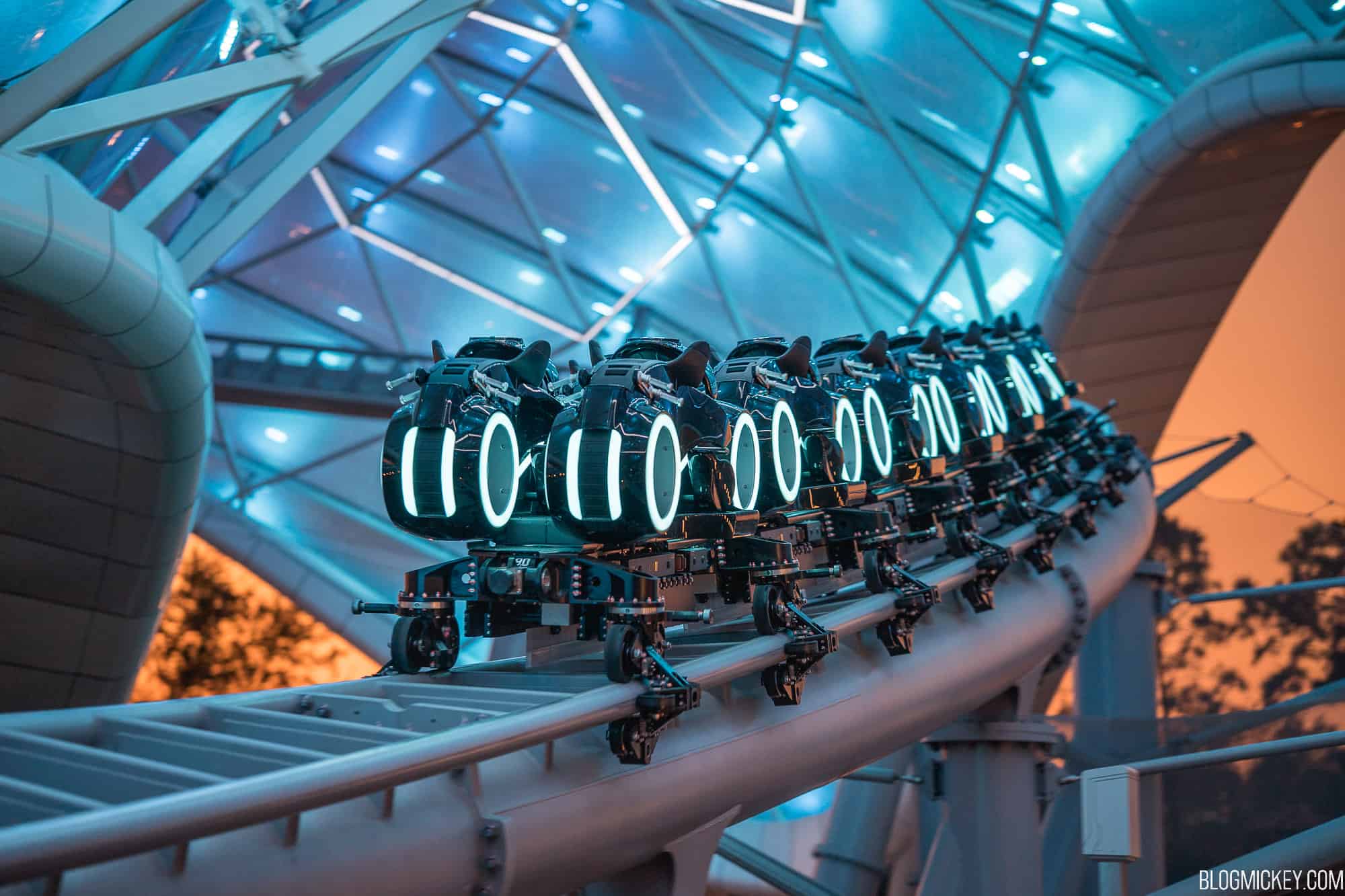 The TRON Lightcycle Power Run is a roller coaster ride based on the popular Disney film TRON: Legacy. Riders are securely strapped into their own individual light cycle and then propelled into a high-speed race around a digital grid world. This ride is full of incredible visuals, special effects, and intense speed. It is sure to be an experience you will never forget!
Lighcycle fun

This ride is unique in many ways. The seats are designed like actual light cycles so that riders can truly feel like they are part of the movie experience. As riders move through the twists and turns of the course, they will be surrounded by neon graphics, lights, and sounds that make them feel as if they've been transported into another world entirely. The entire course takes place indoors, so riders won't have to worry about weather conditions or other external factors affecting their experience. Plus, this ride has no age restrictions—everyone from young children to adults can enjoy it!
Tron Fights For The User
The TRON Lightcyle Power Run offers geeks everywhere an unforgettable experience full of high-speed thrills and spectacular visuals. And now that the right is open, the store front is open as well, with many delights such as t-shirts and jackets that light up along your very own personalized disc! Yes, you can personalize a disc to your voice, among other things. So, Whether you're looking for an exciting day out with friends or family or want to escape reality for a while, this ride will provide hours of entertainment. So get your racing gear and get ready to power up your light cycle!